2018 Workshops
---
Learn how to generate more profitable art sales using concrete and easy to follow recommendations!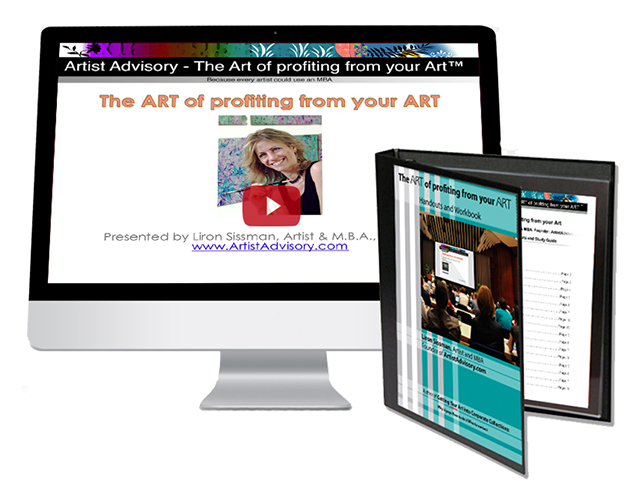 Download the Art of profiting from your Art Workshop, Resources and Workbook!
This in-demand workshop is now available for online studying at your convenience. Watch it at your own pace then watch it again! Materials include: Workshop video, handouts with detailed resources, and a study guide to help you apply lessons learned to your art business.
In this workshop I distill my years of experience as an artist and an MBA saving you years of trial and error. I will teach you how to maximize your income, grow your brand, attract more clients, and what pitfalls to avoid along the way. I will also teach you about profitable gallery alternatives and how to successfully leverage them. Strategies and information are all current.
You will come out of this workshop inspired with a strategy for success and a clear plan of action!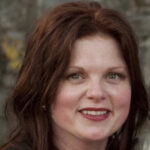 Click to view covered topics, testimonials, and to download your copy today!
"Few artists are savvy about being an entrepreneur, fewer are generous enough to share trade secrets, Sissman's workshop offers both." — Sherry Mayo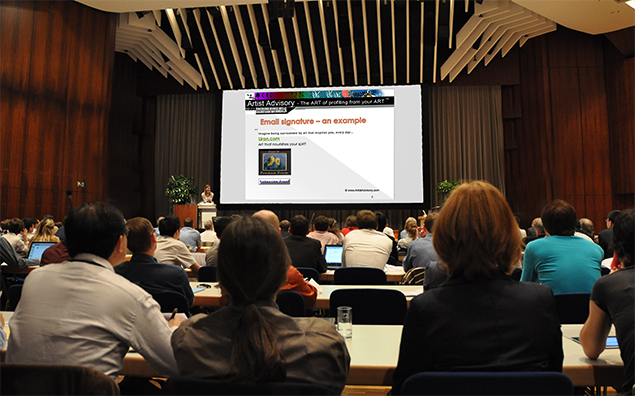 ---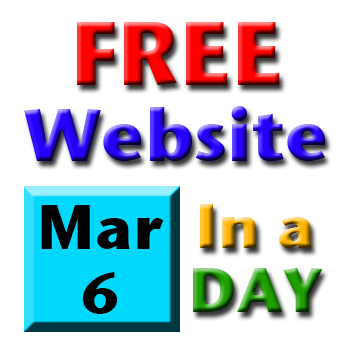 Create your FREE website in a day
Are you happy with your current website?
Is it up-to-date?
Can you easily update it?
If you answered 'no' to any of these questions, then sign up for this workshop! You will learn how to create your own free website and how to easily maintain it going forward!
In this hands-on workshop participants create and publish their own website using free online tools. Participants are guided through the use of free online templates, and a free web-hosting service, to create a professional looking website. There is no need to pre-register your domain name. However, if you already own a domain name this workshop will guide you through the application of templates to design and upload your site to your domain name and to easily maintain your site going forward.
Please bring jpeg images of your work, an image of yourself, and files containing your resume, biography, and artist statement along with a wi-fi enabled laptop.
This workshop is suitable for artists and other small business owners.
Email or call 201-952-1666 to schedule this workshop for your organization.
---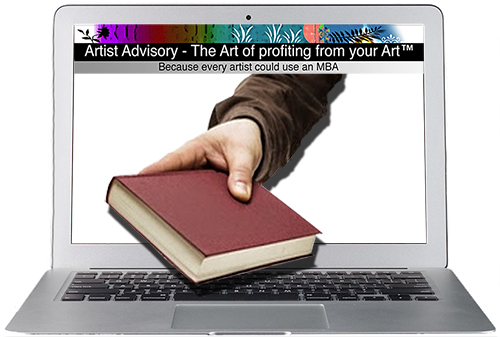 Creating, Publishing and Selling eBooks and other Digital Products

Workshop Description:
Would you like to learn how to create, self-publish, and sell digital products from your website, your blog, your Facebook page, and other websites? This two-hour workshop will take you through the process and provide the necessary resources to bring your products from idea to sales. Students will learn how to package digital content, set up an online shopping cart, market through various websites, and sell eBooks on Amazon.
This workshop is suitable for artists, writers, bloggers, and other small business owners.
Email or call 201-952-1666 to schedule this workshop for your organization.
---

Would you like to schedule a workshop for your organization?
Custom tailor workshops are available. Email or call 201-952-1666 to discuss.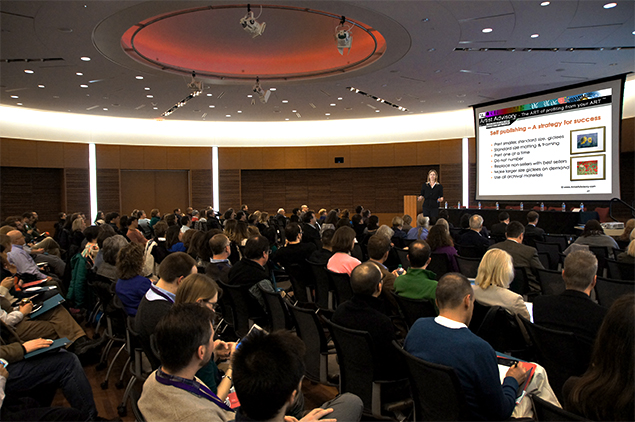 ---
Artists: Book Your Art Business, Marketing, and Strategy Consultation Session
If you are serious about your art career, I will help you transition from where you are to where you want to be. Together we will identify your next steps based on your career goals and create an achievable plan of action. I will provide you with the necessary resources and guide you through the process saving you years of costly trial and error. Consultations are available in person, over the phone, and via Skype. For a list of covered topics and testimonials and/or to book your consultation session please visit: ArtistAdvisory.com/services For testimonials please see: What artists say
Save