By Commissioning me to paint, you and I collaborate to give life to YOUR vision! Corporate and personal commissions accepted.
---
Recent commissions:
| | | |
| --- | --- | --- |
| Inner Strength, oil, 8″x10″ | Princeton Golf, oil, 30″x40″ | Asaf, oil, 22″x19″ |

Art holds stories. Memories. Inspiration. Accomplishments. Journeys. Commitments. Love.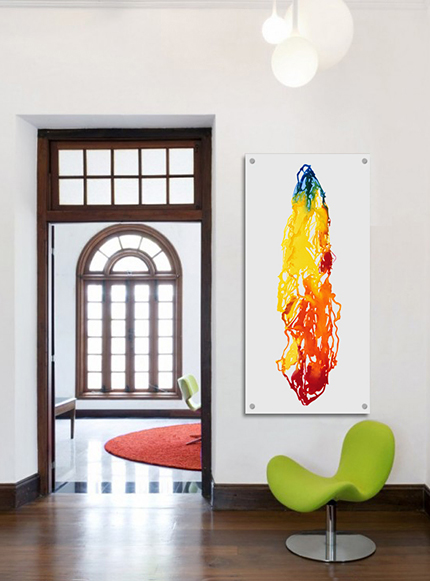 "Its Perfect!
Liron I am absolutely thrilled with the art. I've worked with several artists over the years to commission pieces and no one translated what I said as perfectly as you did — it is exactly what I had envisioned. Thank you so much!"
―  A collector in MD who commissioned Spectral Flow, watermedia on acrylic panel (shown)
Are you looking to celebrate a cherished memory in a completely unique way? Are you looking for an unforgettable gift for yourself or for a loved one? One that is made just for you?
Is it your favorite vacation destination? The place you visited on your honeymoon? Or the landscape of your childhood?
OR: Are you looking for a painting that highlights your personal journey? A painting that embodies an image that holds special meaning for you? A painting that reflects your values, challenges and triumph? Do you have a theme in mind and a general idea of what it would look like?
OR: Do you have a special room that would come together if only you could find the right art for it? The right theme, the right colors, the right size?
OR: Are you an art consultant looking to help a healthcare organization convert a room into a meditative chapel? Are you seeking to create a mood, induce a feeling or inspire a mindset?
OR: Are you representing an organization looking to distinguish itself by creating a unique statement? Perhaps you are looking for artwork highlighting your property or the view during your favorite season?
Art is my language. I believe in the power of visual narrative. I will honor your vision and enrich your life!
How does it work?
Perhaps you have never commissioned an artist before. Or maybe this is your first time having something custom made just for you. Or maybe you are a seasoned collector. Either way, my goal is to make the process easy and meaningful for YOU.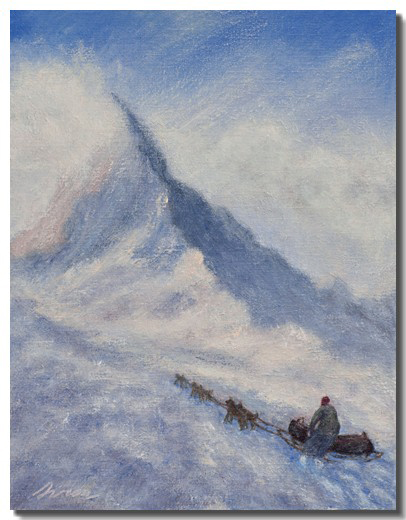 "Just when I wished I could run away from everything, there was this image I envisioned… I was hoping you'd embody it. And when you did, my heart responded. 
I place this painting where my heart can see so it beats a little stronger every time."
―  A collector and cancer survivor who commissioned Inner Strength, oil on canvas panel (shown)
Please
email me
to let me know you are interested and to set up a time to speak about what you have in mind.
I look forward to learning about your vision. Some things to think about are: Size and due date if any. If you have any photo references, please be prepared to share them. Based on your story, and possibly photo references, design ideas will begin to develop. Once we define the scope, I will quote you the price.
50% down payment is required to reserve my time and begin design work.
While photo references help, I prefer to work from life when possible. If you are looking to capture a special place, I would love to visit it with you. I will observe it through your eyes and then create small studies, in oil, on location. From these studies, I will suggest compositions for you to choose from.
Whether painted from life or from picture references, I will forward you design ideas to choose from prior to embarking on your painting.
Once you select the design, I will interpret it on canvas at a size of your choosing. You will share in the creative process through regular updates. I welcome feedback along the way.
Final payment is due upon completion. Ideally, I will personally deliver your art. However, if needs be, I will arrange to ship it to you.
Save